Unravelling the Path to Becoming a Medical Records Technician
---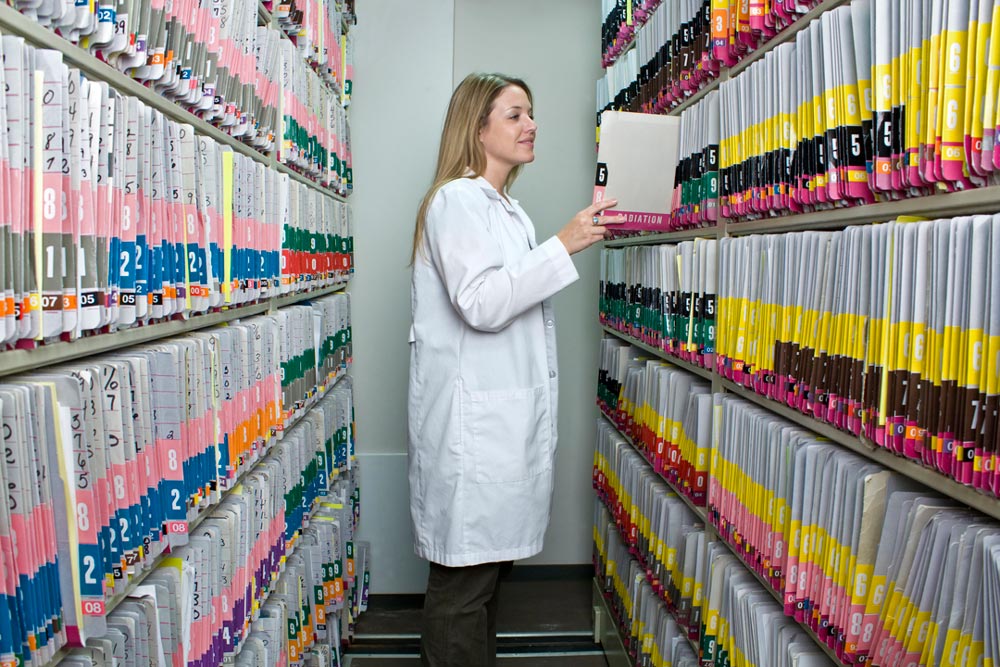 Technicians that work with medical records are essential to the healthcare sector. They are in charge of safeguarding the confidentiality of sensitive patient data and managing patient medical records, making sure they are accurate and up to date. A satisfying and fulfilling job choice is working as a medical records technician. The measures you can take to become a medical records technician will be covered and so Medical records technician Training is a must.


Recognize a Medical Records Technician's Functions: Understanding the duties and role of the work is crucial before deciding to become a medical records technician. A medical records technician is in charge of maintaining and arranging patients' medical records. This entails keeping a current and accurate medical record, guaranteeing patient privacy, and making sure that records are simple for medical professionals to access. The ability to work independently, pay close attention to detail, and have excellent organizational skills are requirements for medical records technicians.


Get the Training and Education Required: A degree or certificate in medical records technology or health information management is required to work as a medical records technician. Programs in this area are available at numerous community colleges and technical colleges. Online courses that provide training for medical records technicians are also available. The program's length varies according to the degree of study you choose. While an associate's degree programme normally lasts two years, a certificate programme can be completed anywhere from six months to a year.


Get Useful Work Experience: To succeed as a medical records technician, one needs formal education and training in addition to necessary professional experience. Employers frequently favour hiring applicants who have previous experience working in medical facilities like clinics or hospitals. To obtain expertise in managing medical records, look into internships or part-time employment options at healthcare facilities.


To become certified: Medical records technicians are not usually required to be certified, but it can boost work options and financial potential. The American Health Information Management Association (AHIMA) and the American Academy of Professional Coders are two organizations that provide certification courses (AAPC). Organization-specific certification criteria may differ, but they often entail passing a test and fulfilling academic and experience prerequisites.


Update Your Knowledge of Market Trends and Technologies: Medical records technicians must stay up to date on technological advancements and industry trends because the healthcare sector is always changing. To stay current with new technology and best practices, think about attending industry conferences, workshops, and seminars. To network with other experts in the sector and remain up to date on market trends, you can also join professional organizations like AHIMA or the Health Information Management Systems Society (HIMSS).


Cultivate soft skills: Medical records technicians should have a few soft skills in addition to their technical expertise, as these are necessary for career success. Strong communication abilities, the capacity for independent work, and attention to detail are a few of these. The ability to prioritize duties and good problem-solving abilities are also essential for medical records technicians.


Continue your education: Medical records technicians should continue their education to be up to date on market changes and to fulfill certification continuing education needs. To increase your knowledge and abilities, think about taking online classes or going to workshops and seminars. Also, continuing your education may open up doors for career progression and raise your earning potential.


Learn the terminology and coding used in medicine: Working with medical jargon and coding is a regular task for a medical records technician. Your career may benefit from becoming familiar with medical jargon and coding schemes like ICD-10 and CPT. To increase your expertise in these areas, you can enroll in classes or attend workshops.


Hone your IT skills: Electronic health records (EHRs) and other computer systems are used by medical records technicians; therefore, having excellent IT skills is crucial. You should be at ease using the computer programmes, data entry devices, and other modern technology employed in the healthcare sector. To enhance your Computer skills, think about attending workshops or courses.


Recognize HIPAA regulations: The confidentiality of patient information is the responsibility of medical records technicians. To guarantee that patient information is protected, it is crucial to understand the requirements of the Health Insurance Portability and Accountability Act (HIPAA). Learn the HIPAA rules, and make sure you abide by them in the letter.


Think About Specialization: Healthcare specializations for medical records technologists include cancer registries and coding. Specialization can boost employment possibilities and financial potential. Take into account acquiring specialist education and certification in a field of interest.


Connect with Other Experts: You can keep up with career prospects and industry trends by networking with other healthcare professionals. Meet other industry experts by going to conferences, seminars, and other events. Networking possibilities can also be found by joining organizations for professionals like AHIMA or HIMSS.


Think About Continuing Your Education: Consider earning a bachelor's or master's degree in health information management or a related discipline if you're interested in developing your career as a medical records technician. Increased earning potential and prospects for career growth might result from advanced education.


Acquire customer service abilities: Being able to engage effectively with patients and healthcare professionals is crucial for medical records technicians. You should be able to interact with patients and medical professionals in a professional manner and deliver top-notch customer service.


Keep Remote Work Possibilities in Mind: Medical records technicians might have options to work remotely as telehealth and remote employment become more popular. If you have previous experience with EHRs and other computer systems, you might want to consider looking for remote employment options.


Be adaptable: Medical records technicians must be versatile and adaptable because the healthcare sector can be unpredictable. To accommodate the demands of the healthcare facility, you might need to work more hours or change your schedule.


In conclusion, obtaining the necessary education, training, and practical job experience is necessary to become a medical records technician. You can excel in the area by learning technical and soft skills, becoming familiar with medical jargon and coding, comprehending HIPAA rules, and networking with other experts. You can succeed as a medical records technician if you put in the effort and commitment.