What Are Some Works An Electrician Apprenticeship Does?
---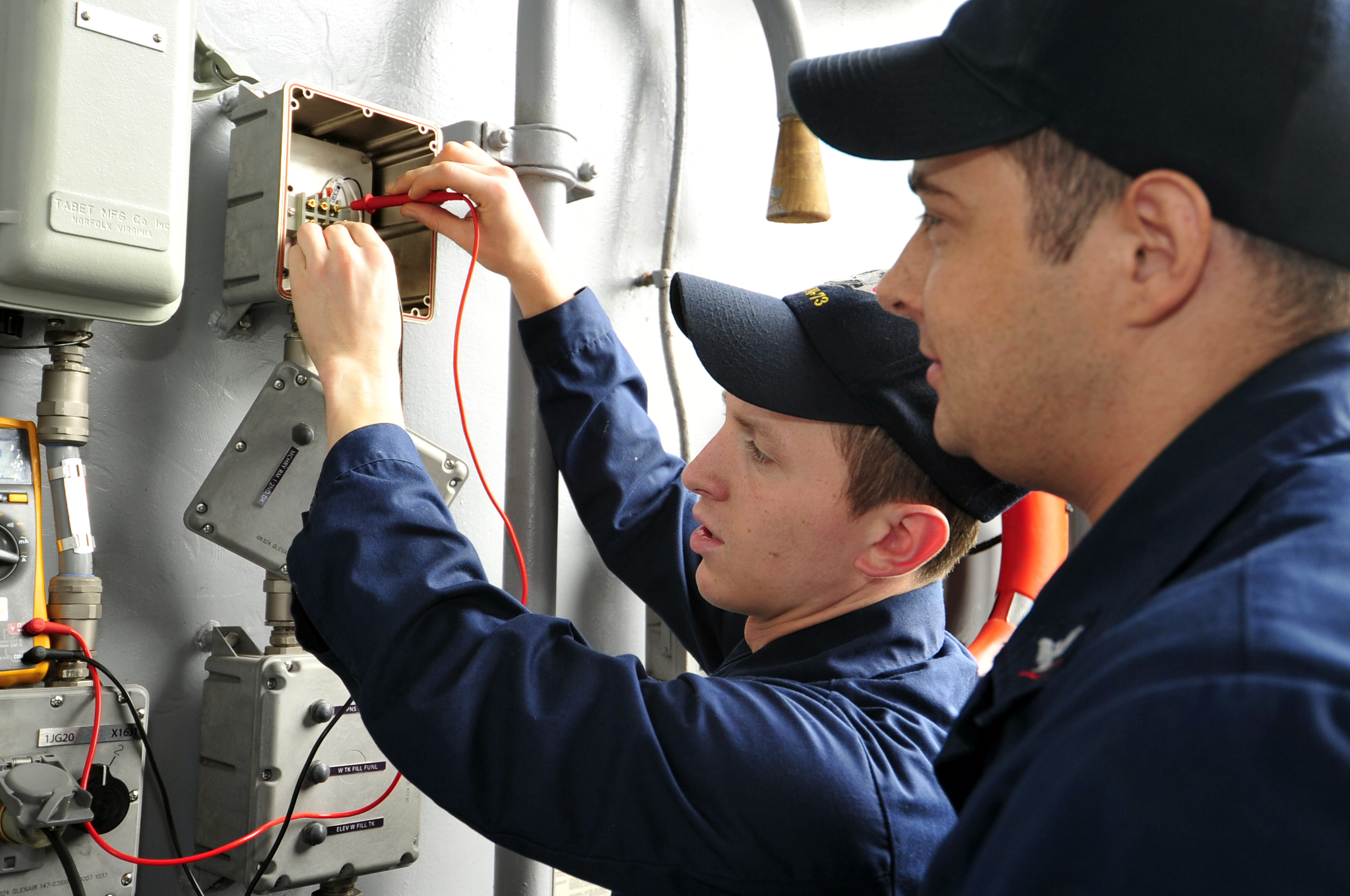 A person learning the trade of electrical work on the job while being supervised by a certified electrician is referred to as an apprentice. In the traditional apprenticeship, classroom instruction and practical training are combined. Obtaining the information and abilities required to become a certified electrician is the aim of the apprenticeship program.
Construction firms, electrical contractors, and maintenance divisions of sizable organizations are just a few of the places where electrician apprenticeships are offered. Between three and five years is the normal length of these apprenticeships, and throughout that period, apprentices are required to complete a predetermined amount of hours in the classroom and on-the-job training.
Electrical systems, including wiring, lighting, and electrical equipment, are included in the range of electrical systems that the electrician apprenticeship learns to install, maintain, and repair. Also, they learn how to comply with safety rules and laws and how to read blueprints and diagrams. An electrician apprentice who wants to become a qualified electrician after completing their apprenticeship must pass a licensing test. Once certified, they can serve private, public, and industrial clients by working alone or in a group to perform electrical services.


Examining specifications, blueprints, electrical diagrams, and other technical papers: Apprentice electricians must be able to read and comprehend technical materials like blueprints, electrical diagrams, and specifications. The layout of the structure or system they are working on, as well as the locations of all electrical components, must be understood by them. They assess the project's scale, choose the materials and tools required, and organize the electrical system's installation in close collaboration with the certified electrician.


Finding affordable and high-quality supplies: Electrician apprentices help find materials for the project, such as wires, cables, conduits, fixtures, and other electrical parts. They must make sure the materials are both cost-effective and up to snuff in terms of safety and quality. To locate the ideal materials for the project, they may investigate several vendors and assess costs and quality. To keep the project on schedule, they must also keep track of inventory and place orders for materials as needed.


Installing wiring systems: Apprentice electricians help with the installation of wiring systems, which entails putting wires through walls, ceilings, and floors and connecting them to fixtures and electrical equipment. Workers must adhere to safety regulations and make sure the wiring is firmly supported and secured to avoid damage or malfunction. Also, they could assist with the installation of electrical outlets, lighting fixtures, and other electrical parts while making sure they are grounded and linked properly.


Installing conduits between electrical equipment: Apprentice electricians help in the installation of conduits, which are used to route and protect electrical cables between electrical devices. Metal or plastic conduits, which are commonly inserted within walls, ceilings, or floors, are available. Apprentice electricians must make sure that conduits are erected and designed correctly to handle the wires and that they are firmly fastened to the walls or other structures. To prevent electrical shocks, they must also make sure the conduits are correctly grounded.


Configuring electricity-based safety systems, such as fire and security alarms: Apprentice electricians may help with the setup of electricity-based safety systems, such as fire and security alarms. Installing sensors, detectors, and other devices that identify possible safety concerns and take appropriate action is required for this. They must guarantee both the right operation of these devices and their suitable integration with the building's electrical system. They might also help with the testing of these systems to make sure they are functioning properly.


Changing parts like switches and transformers: Apprentice electricians may help with the replacement of parts like switches and transformers. To do this, the electrical system's problematic component must be located and eliminated. Then, after making sure it is connected and grounded properly, they must choose the proper replacement component and install it. They might also help with the component's testing to make sure it is functioning properly.


Identifying the causes of electrical malfunctions: Apprentice electricians may help in figuring out the causes of electrical malfunctions, such as power outages or equipment failures. In this, the electrical system is examined for issues, and the underlying cause of the issue is found. To effectively diagnose the issue, they must possess a thorough knowledge of electrical circuits, parts, and systems. In addition, they might use diagnostic devices to help with troubleshooting, like voltage testers and circuit analyzers.


Digging to access underground utilities: Electrician apprentices could help with the digging necessary to locate subsurface conduits and cables for electrical power. Digging trenches or drilling holes to install or fix underground electrical systems entails utilizing shovels, pickaxes, and other tools. In addition to adhering to safety requirements, they must make sure they are digging in the proper spot and avoiding hazards like gas and pipelines.


Infrastructure repair for electrical systems: Power lines, transformers, and electrical panels are just a few examples of the electrical infrastructure that electrician apprentices might help restore. This entails figuring out the issue, picking the right replacement components, and performing the required fixes. Both the safety of the repairs and the proper operation of the electrical system must be guaranteed. To make sure the system has been fixed properly, they might also help test it.


Maintenance and testing of electrical systems: Electrical systems, such as lighting, power, and communication systems, may require maintenance and testing by apprentice electricians. Workers could carry out standard maintenance procedures like cleaning fixtures, changing bulbs, and inspecting wire connections. Additionally, they might examine electrical circuits, identify and fix problems, upgrade or replace components, and carry out more difficult jobs.


Customer service: Apprentice electricians may contact consumers and offer customer service, such as responding to inquiries regarding electrical systems, outlining repair or installation processes, and making sure that clients are happy with the results of the job done. They must be able to clearly and understandably communicate technical material and possess great communication abilities. When interacting with consumers, they must also be kind and patient, even if the customer is agitated or frustrated.


In conclusion, electrical system installation, maintenance, and repair tasks fall under a broad spectrum of responsibilities for apprentice electricians. Apprentice electrician work training can progress to become licensed electricians with education and experience and pursue a fulfilling career in this expanding industry.